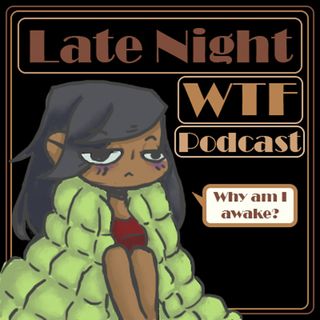 Late Night WTF podcast
Hello there! how are you?
Do you have insomnia?
Do you need somthing to listen to?
Then this is the show for you. come hang out with me on my trip into crazyness due to lack of sleep. Itll be a fun time for all and maybe we could even be buddies.